On 25/08/2018, EcoSoch commissioned one of its first apartment project for Hemalatha Heights at Bangalore. As part of this case study, we would be comparing the BESCOM bill of this apartment pre & post solar installation. Details of the project are provided below:
Before installing the solar plant, the apartment would be getting around Rs 5000 as bill from BESCOM. In the image below, you can notice that their bill came to Rs. 2624 for a 12 day period from 02-03-2018 to 14-03-2018.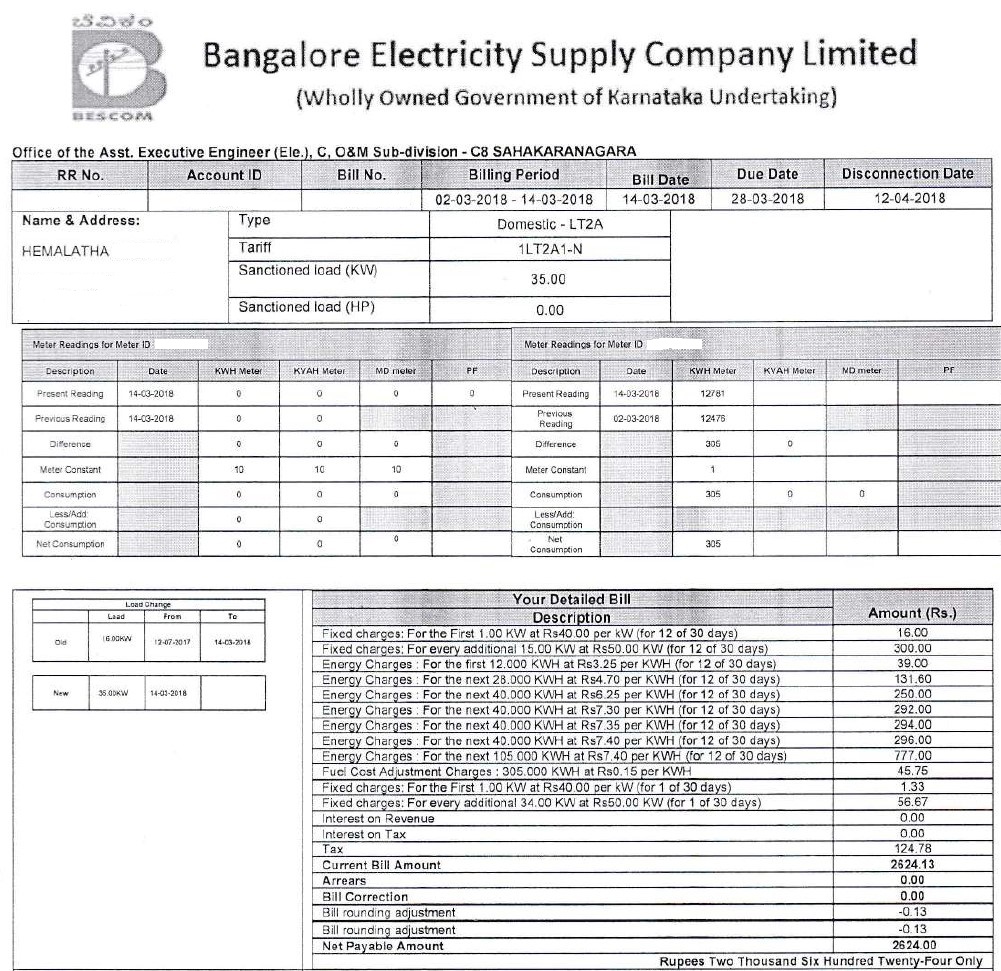 After installing the solar plant, the apartment is getting paid around 25,000 every month by BESCOM since they are exporting energy more than what they are consuming. For example, in Feb 2019, they exported 4785.1 units and imported 394.3 units from BESCOM as can be seen from the below bill. Thus the net energy exported is 4785.1 – 394.3 = 4390.8 units for which BESCOM will pay as per agreed rates mentioned in the PPA.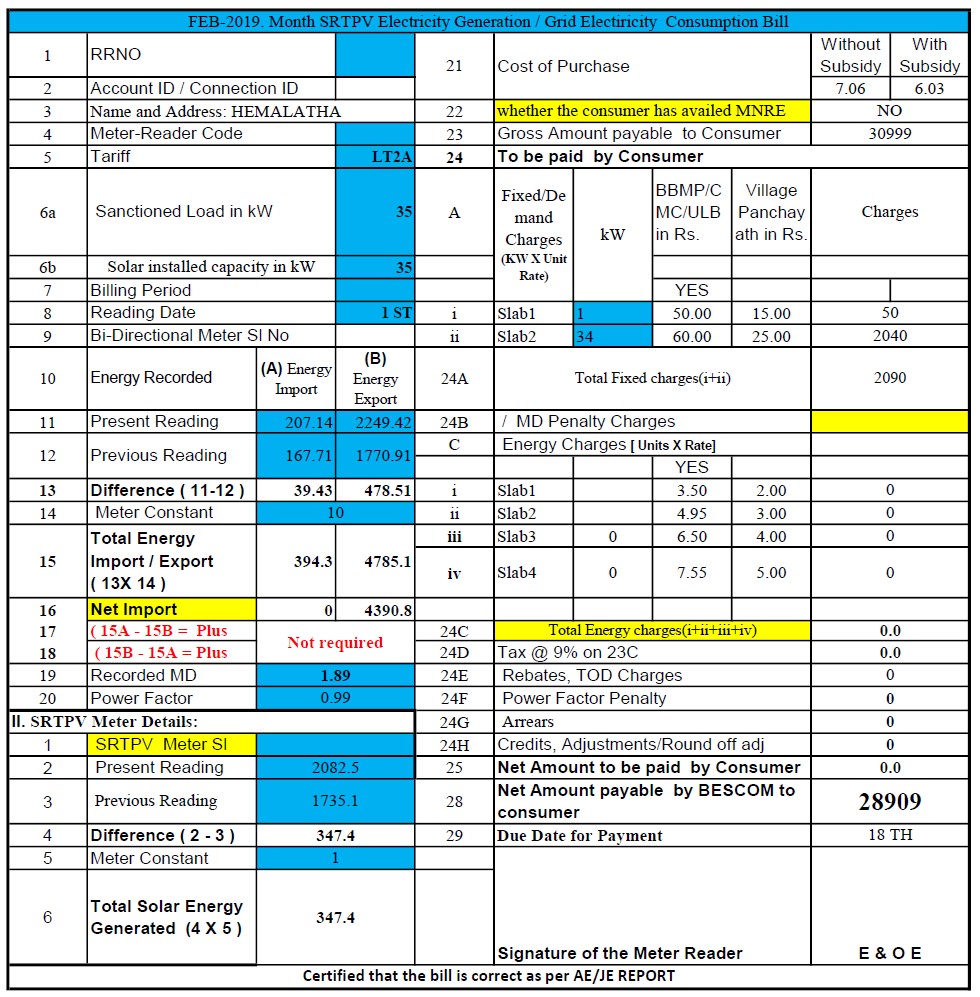 For export of energy, BESCOM pays Rs 7.06/unit as per the PPA executed in 2018. So total amount = 4390.8 * 7.06 = 30,999. If you deduct the fixed charges of 2090, then BESCOM would pay = 30,999 – 2090 = Rs 28,909.
So there you go, the proof is in the pudding. The solar rooftop plant drastically changes the landscape and turns into a revenue generator. At this rate, the apartment will reach the breakeven point a lot faster and have a payback period of just 2-3 years after which the electricity will be completely free, sponsored by the Sun!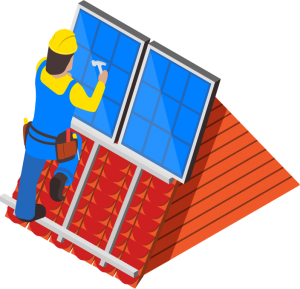 300+ Rooftop Projects
300+ Rooftop Projects
EcoSoch has install 300+ rooftop projects for residential and commercial owners.

4.8/5 Google Rating
120+ Reviews on Google
4.8/5 Google Rating
Customer satisfaction is our utmost priority. We believe in giving our customer a hassle free experience.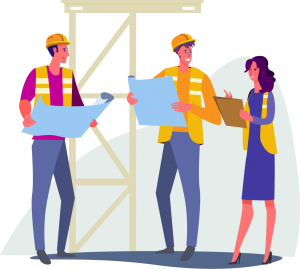 10+ Years Experience in Solar
EcoSoch solar has got 10+ Years of experience in Solar Installation.
10+ Years Experience in Solar
Got incubated from Sunlit future in Auroville. We have been installing solar plants across the countries. Backed by passionate and driven people.
Solar for Apartment: Ark Serene County, Bangalore