Basics
A CAT6 cable can theoretically carry data for 100m but after 80m, there would be signal attenuation and it would be impractical. So 80m is the practical limit for CAT6 cables. An RS485 cable can carry data upto 4000ft (or 1.2km) @ 100kbps as shown below. If you need more information on the cable & protocol, refer to the article below.
https://blog.robotiq.com/what-is-rs485-communication-protocol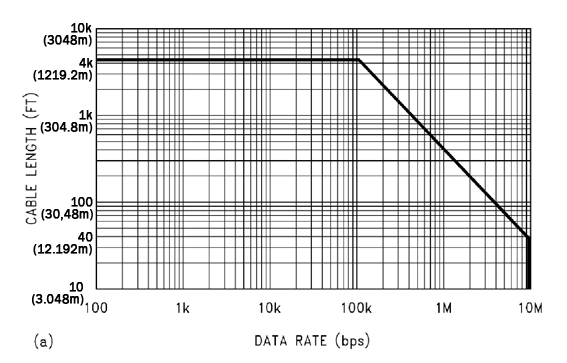 It is better to educate oneself on RS485 and Ethernet because you would be facing customers in the networking field and very familiar with these terms. In fact, there is no such thing as an RS485 cable since RS485 is a protocol for serial communication (like between inverter and Zero export device) and Ethernet is a protocol for carrying internet data (between router and inverter) whereas CAT6 is a cable standard. So there are all these nuances that we should be aware of.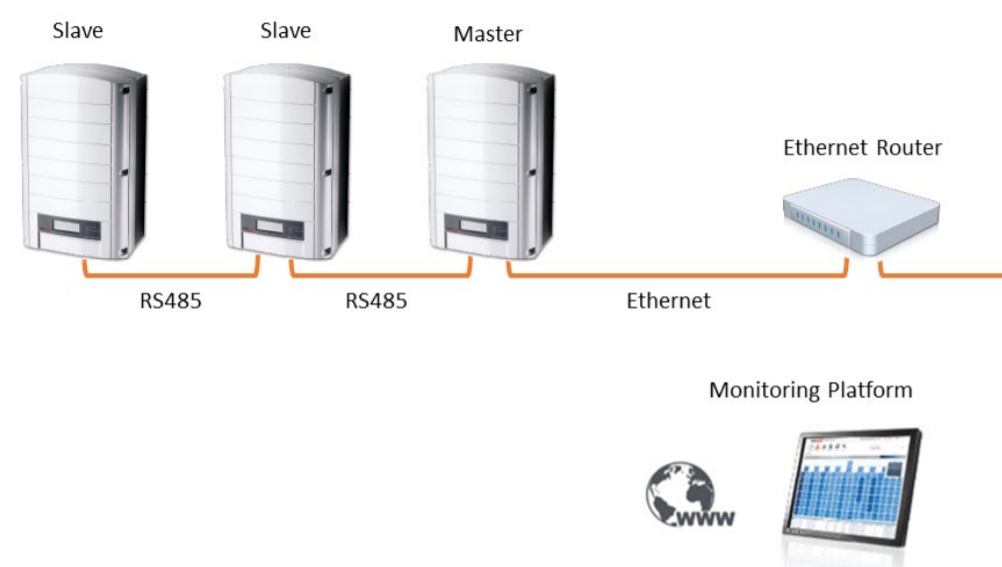 Cable to use between Internet Router and Master Inverter
If distance between router and master inverter < 80m, then use CAT6 cable (8 wire model or 4 twisted pairs). If distance > 80m, then use extender or repeater.
Cable to use between Master & Slave Inverter or between Zero export device & Inverter
If distance between the two devices < 80m, then use LAN CAT6 cable (4 wire model or 2 twisted pairs) since it will be cheaper. If distance > 80m, then use RS485 cable (4 wire model or 2 twisted pairs)