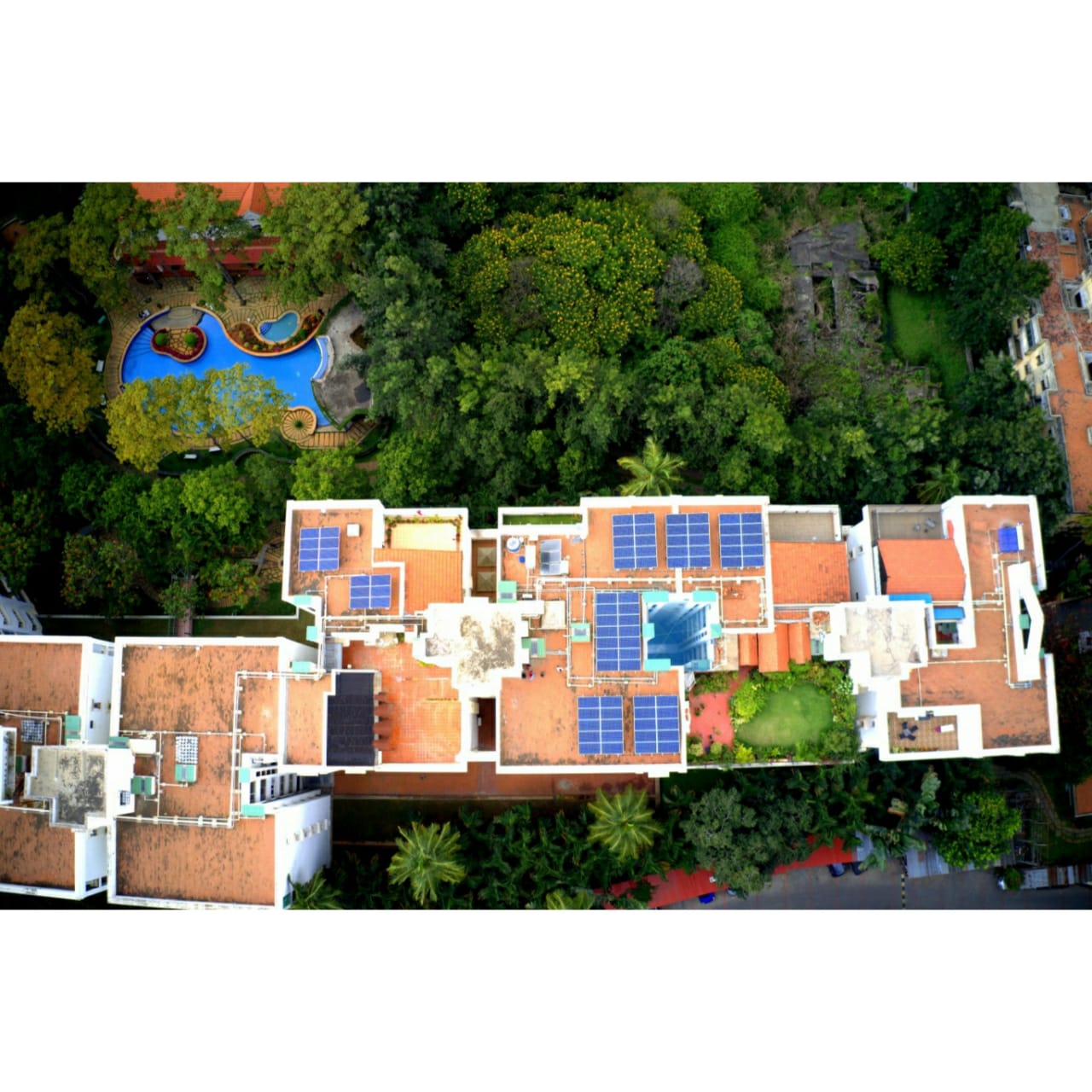 Webinar
April 11 @ 10:00 AM

-

12:00 PM
Webinar - Rooftop Solar System for Apartment
Webinar on Rooftop Solar for Apartment in Bangalore
Dear All,
We had a successful Webinar last week with over 60 participants and we are back with our second session exclusively for apartments, please also feel free to pass it among your friends and relatives.
Attend a free webinar on "Rooftop Solar for Apartments in Bangalore" on 11th April, 2020(Saturday) from 10:00 AM to 12:00 PM & understand how your community can benefit from opting for a solar rooftop system.
For registration : Click here
The webinar covers the following topics:
1. Introduction : Type of Solar Rooftop Systems
2. Relevant BESCOM policies for Solar Rooftop System
3. Designing a solar rooftop system for your apartment
4. Financial Benefits from a solar rooftop system- Example of 50 kWp system
5. Installation and Generation details of already installed systems in Bangalore
6. Maintenance Aspects of Solar Rooftop System
During this lockdown period, we at EcoSoch Solar are exploring ways to share our experience of working on more than 300+ solar rooftop systems in Bangalore and engage with other solar enthusiasts. A series of webinars have been planned across the next few weeks during the lockdown period.
Please do use this opportunity to learn more to make your building more sustainable.
Look forward to seeing you in the Webinar.
Click here to know more about other apartament which has already opted for Solar roof top systems.
Click here to know about the positive experience of apartment community on choosing EcoSoch Solar as their preferred  partner. They have recently commisoned a 15 kW Solar power Plant catering to their common area loads. Reducing electricity bill along with making an positive impact with the solar this solar system.
Contact Us:
Call Us Today! (+91) 8123410101
You can also drop us an email at : info@ecosoch.com.
We will be happy to guide you on installing Solar Plant for your rooftop space.
Follow us on Social media to know the latest updates :
Event Navigation