RT Nagar, Bangalore
Mr Abhinandan, who believes in sustainability to the core is a great promoter of the same too. He believes in following before preaching. As a first step, he started with composting and working as a part-time volunteer to promote composting too. Eventually, he was convinced to go for Solar on his rooftop to not just make his electricity bills zero but also with an intention to save the resources for the next generation.
Considering all the requirements of the complete house a 3kW solar rooftop system is proposed. In order to optimize the system for maximum energy solar modules are installed using Enphase Micro Inverters. An elevated structure with corrugated was made and using Jurchen structure modules are installed on top of it. With an elevated structure, Mr Abhinandan is planning to use that space for organic gardening.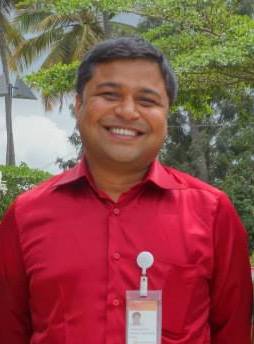 I need a lot of space for this answer. EcoSoch has the "heart" in the right place. My idea of getting a solar rooftop started a year back and I had to back out (after starting the paperwork) for personal reasons. When I did back out, all I was told was, "Do let us know when you plan on it again". Not a millipascal of pressure was put on me to push the "deal" through. And that is when I realized that this is not about the "deal", but more about the "bonding" and "relationship". Right then EcoSoch had won a customer without selling anything. And today, the bond has become stronger and firmer with the solar rooftop on my roof. Overall experience has been smooth and hassles free. Santosh, Kiran, Bhaskar, Pramod, Raju, the fabrication team, the masons who did the earthing…everyone did a fabulous job. Thank you so much, team. Please convey my regards the fabrication team and the Mason team. With remote monitoring on, I am able to track the performance on a near real-time basis.
Project Details
INSTALLED IN
January, 2018
SYSTEM TYPE
On-Grid Using Micro Inverters
Fill in the form for queries. Our Solar expert will reach you at the earliest.
Get a free site survey within Bangalore for your rooftop