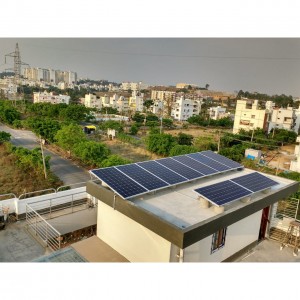 Project Type : On-Grid Systems
Clients Name : Mr. Phanindra
Location : Kengeri, Bangalore.
Commissioned year : 2018
Panels used : Waaree Panels
Inverters used : Enphase Energy
The system  has generated quite a significant amount of clean energy and helped him to offset his carbon emissions by almost 5.30 tons.
Now this is what we call sustainable living. Some of the 3-D drawings which we have used
Get in touch with us today!
To find more details, fill in the form. Our Solar expert will reach you with at the earliest.
Get a free site survey within Bangalore if you are looking to install solar on your rooftop