Sundale Apartments, Ulsoor, Bangalore
Sundale apartments are in the process of getting the whole apartment Carbon neutral. Solar Energy implementation is a part of their initiative for the same.
The aim from the solar system is to reduce the electricity bills of the common area to net-zero. For the same the apartment installed a 9.62 kWp On-Grid System with SolarEdge Power Optimizer Technology and 4.62 kWp On-Grid System with Enphase Micro-Inverters.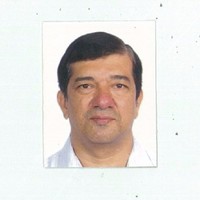 We contracted Ecosoch (ES) for a 15kw rooftop solar array for our apartment. Though we did approach 3 companies, it was clear to us from the beginning that ES knew their subject. The relative advantages and disadvantages of each system were clearly conveyed to us. They are more expensive; but in such projects to do penny pinching considering the life span of 25 years for these systems, would mean regret later.
Our apartment had to change the name of the meter initially from the Builder (Who had long since closed business) to the Association name. Though this was not part of their job, they did everything in their power to help us and pressurise Bescom to push our case successfully in record time.
Once this stage was over, the rest went like clockwork. At every stage they kept us briefed about the timeline and execution was absolutely hassle free. Their employees were knowledgeable and professional. They are all committed to the job. It shows in the simple things such as the quality of their tools, and even the labour they employ for transportation.
We have had a very good experience with ES and would recommend them to any other vendor. The cost difference when weighed across the life time of 25 years of the system is negligible. What matters is peace of mind during execution and service after installation.
Project Details
SYSTEM SIZE
(9.6+4.81) kWp
SYSTEM TYPE
On-Grid System with SolarEdge PowerOptimizers and Enphase Micro Inverters
Fill in the form for a free quote. Our Solar expert will reach you with a quote at the earliest.
Get a free site survey within Bangalore