At EcoSoch, we use UPVC conduits on the rooftop for a reason whether it be residential, apartment, commercial, industrial or institutional projects as shown below: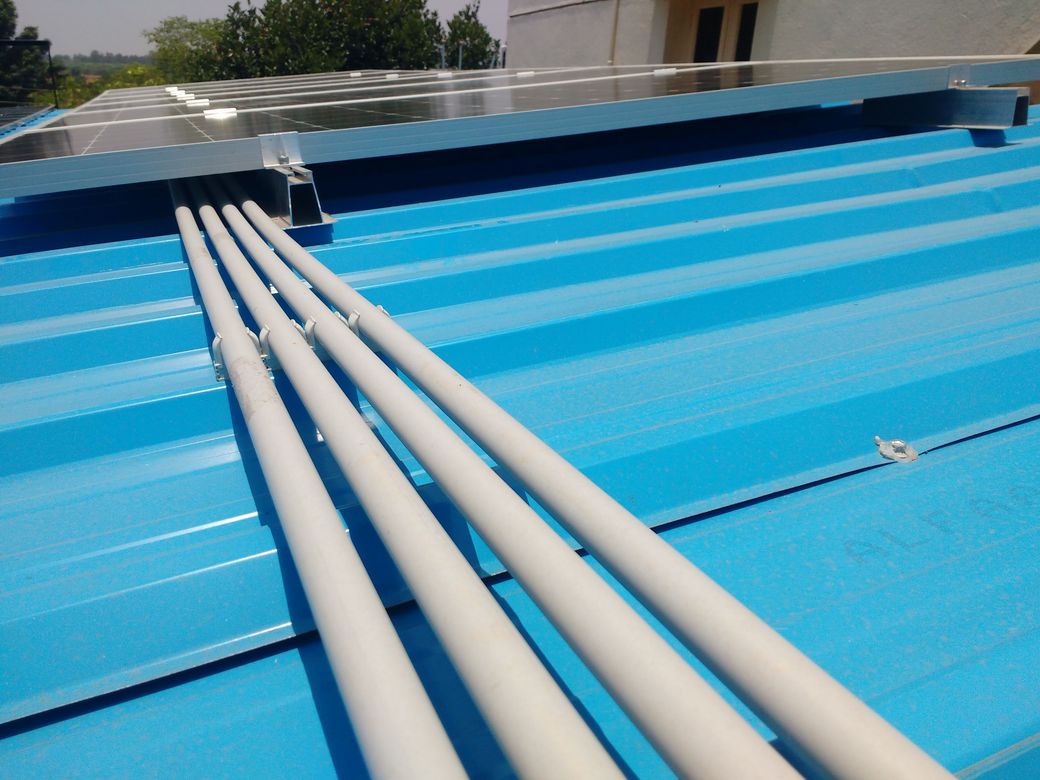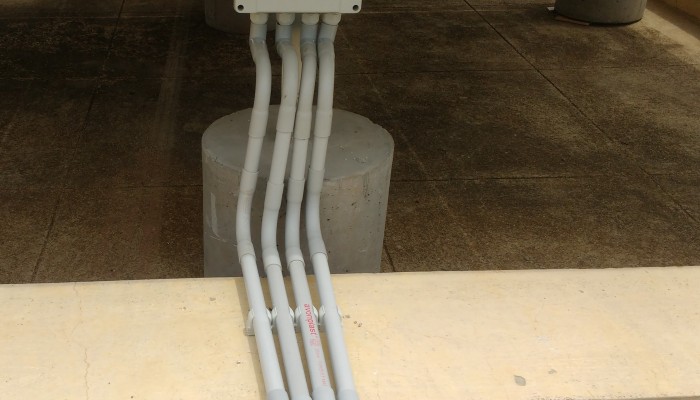 However, the current norm of other EPC vendors is to use perforated Pre-GI cable trays to carry the DC cables for large projects as shown in the image below: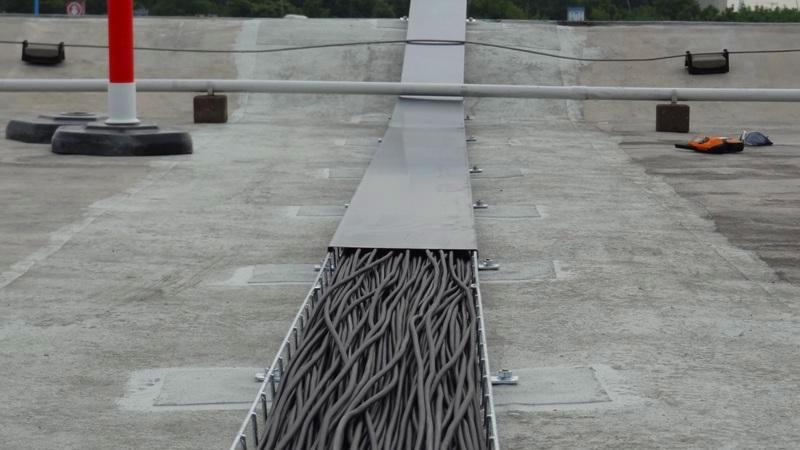 At the outset, Pre-GI is NOT recommended for outdoor usage as per BS EN 10142 & BS EN 10143, and A653/A653M-06a. Refer to the below ABB document on the same.
ABB Cable Management Solutions
The clauses in the document is provided below for your reference:
Pre-galvanized steel (to BS EN 10142 & BS EN 10143)
Steel is ideal as a high strength, low cost material for cable ladder. Pre-galvanized steel ladder is produced by passing low-carbon steel through molten zinc before fabrication, and is generally recommended for indoor commercial applications rather than outdoor or industrial environments.
In accordance with A653/A653M-06a, pre-galvanized steel is not generally recommended for outdoor use or in industrial environments.
Advantage of using UPVC Conduits:
Long lasting and durable
No corrosion or white rust formation unlike Pre-GI
Moisture, insect or mice ingress avoided unlike perforated cable trays
Rainwater splashing on the floor could enter the perforated cable trays. If mice have chewed on the cables and exposed the bare conductor, there is a chance of a short circuit.
DC cables resting on GI cable trays experience more heat as metal is a better conductor of heat than UPVC and hence the cable's current carrying capacity or ampacity drops.
UPVC Material
PVC or Polyvinyl Chloride is one of the world's most widely produced synthetic polymers. While manufacturing PVC, plasticizers are added to make it easy to bend and to make it more flexible. However, sometimes PVC is made without adding plasticizers to obtain a hard, rigid material and this becomes uPVC. This is the reason why UPVC pipes have more rigid consistency than PVC pipes. uPVC is also called rigid plastic at times.
UPVC pipes are widely used for electrical needs because of the many benefits that they offer:
Non-Toxic and Chemical-Free – UPVC pipes are free of any chemicals. Their production process involves the use of eco-friendly and virgin unplasticized polyvinyl compounds. This inherent non-toxic quality makes these pipes safe for rooftop application where even if the pipe gets soaked in rain or is immersed in a pool of rainwater, there will be no leaching of chemicals.
High Rigidity – Absence of any additional plasticising polymers make UPVC Pipes harder than normal PVC pipes and gives them high grade of rigidity.
Cost Efficiency – UPVC pipes and fittings are easy to install and decrease operational costs, making them a popular choice among many customers.
Hassle-Free Usage – Characterised by extreme light weight, these pipes are easy to carry and involve very low transportation cost.
Durability – Along with superior strength and UV resistance, UPVC pipes are also corrosion-proof, and mineral-resistant properties making these pipes durable, long lasting and apt for outdoor use.
The UPVC pipes that we use are manufactured in accordance with IS: 9537 Part 3 and BS: EN 61386 – 21. Under IS: 9537 standard, a RESISTANCE TO BURNING test (Section 11) is conducted to ensure that these pipes are fire retardant.
Our UPVC conduits are FRLS (Fire Retardant – Low Smoke) and LHSFT (Low Halogen – Smoke Suppressing – Fire Retardant – Temperature Stable Lead Free) type. This is also imprinted on the UPVC pipe itself along with the standard. In fact, the DC and AC cables that we use are also of FRLS type. So in case of a fire, there is very minimal chance of the flame propagating via the cables and conduits.
Being non-conductive to fire and combustion, UPVC material makes a good choice for electrical installation. Therefore, UPVC pipes mean extra safety.
You can also go thru the link below which talks about the fire resistance of CPVC pipes but it is true for UPVC pipes as well. There is also a burn test video: https://www.corzan.com/blog/what-does-it-mean-for-a-pipe-to-be-fire-resistant
Corrosion in Pre-GI
Pre-galvanizing (also known as mill galvanized) is a process that involves rolling the sheet metal through a pool of molten liquid zinc and is immediately recoiled as shown below. The immersion time is less and the result is a thin coating of Zinc with most products typically having a coating thickness of 20 μm. Whilst reselling, the sheet will be uncoiled and cut for sale which produces uncoated edges on the sheet.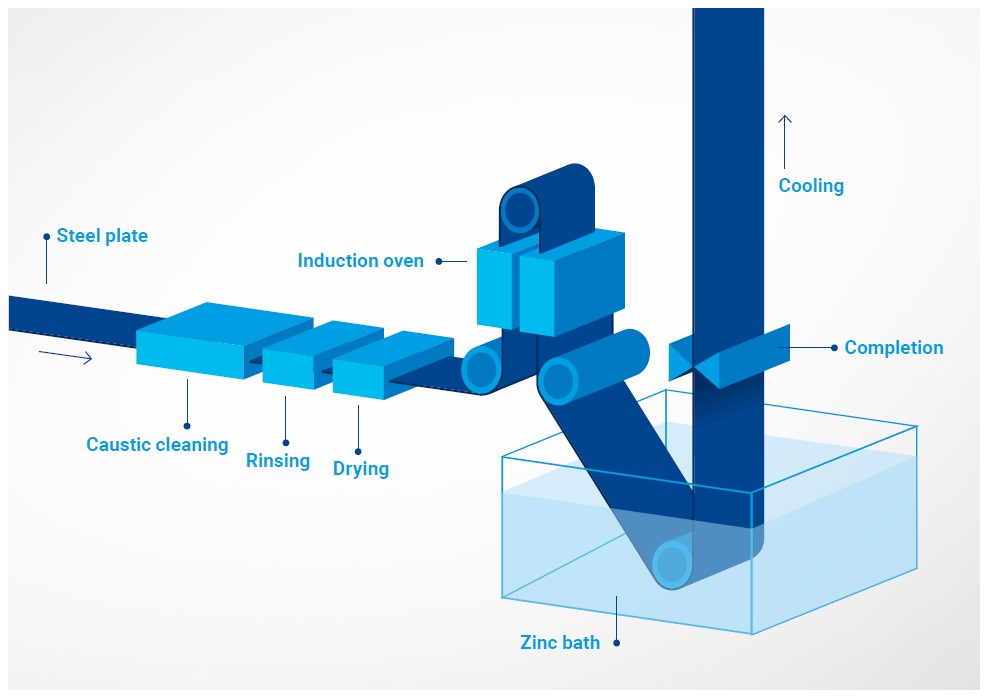 A pre-galvanized product has less sacrificial protection because of the thin coating due to which rust formation can happen from cut edges of the sheet.  In pre-galvanization, the alloy layer is very thin which can cause abrasion easily. In the below images, you can notice the rust formation on the holes since the holes do not have protection. During installation, the cable trays have to be cut to size as per site conditions and this will expose the edges of the tray to the elements and rust will start forming within a few months after installation from those exposed edges. Similarly, rust will start to form from every exposed part of the cable tray.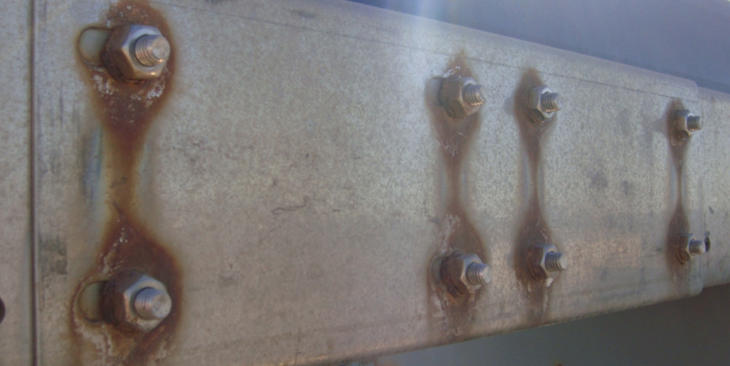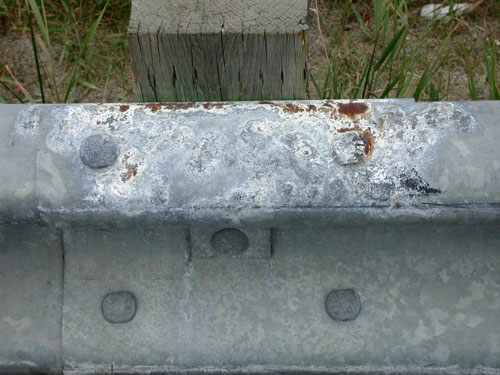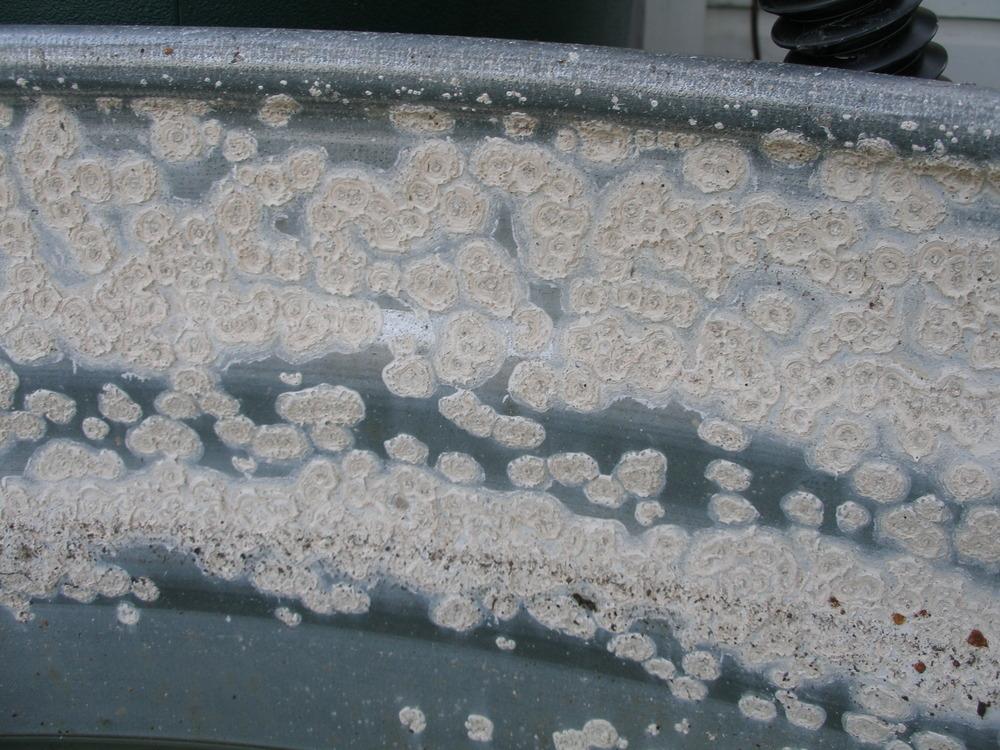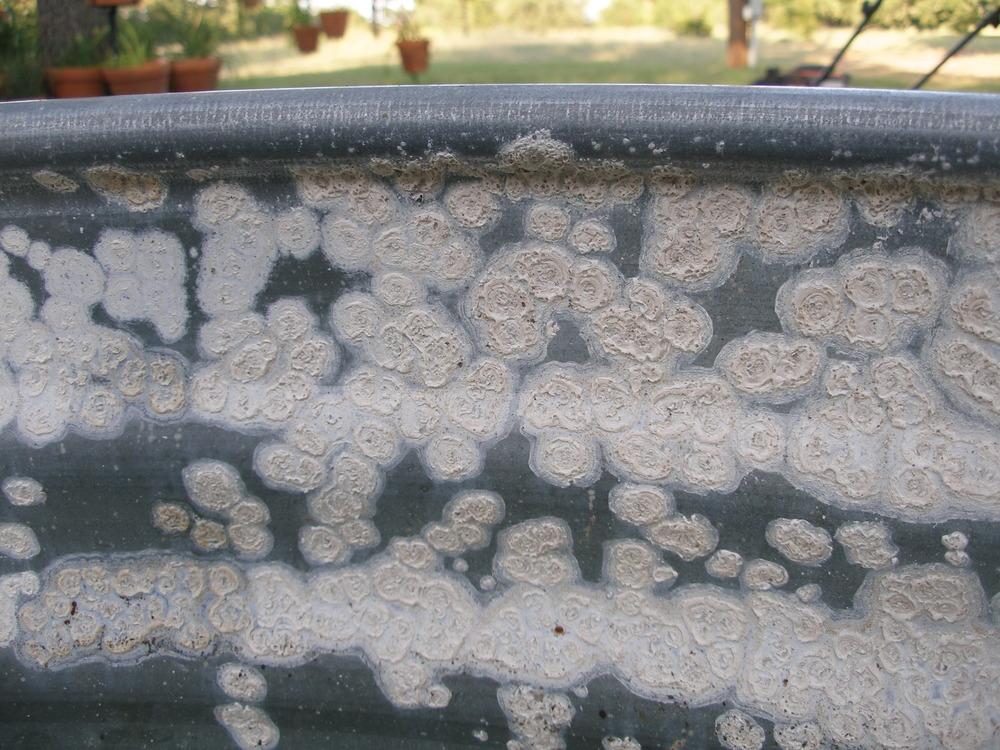 In addition, the lifespan of a Pre-GI cable tray will be around 10 years which is highly unsuitable for Solar projects where we are expecting a life of 25 years and more.

How to identify Pre-GI ?
For many years, Pre-galvanized articles made by the above coating technique were identified by a characteristic spangle appearance as shown below: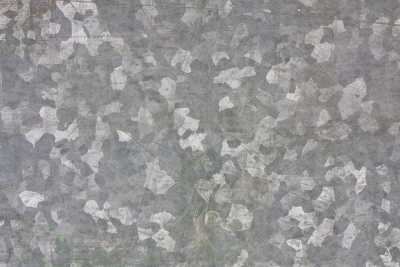 However, if the cable tray is made by the batch hot dip process, then it will have a silvery or shiny uneven finish as shown below: